Duo London
20 Inverness St, Camden Town, London NW1 7HJ
Go to Map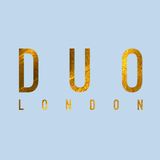 Find out the event agenda of Duo London that has 2 events for 2022 and 2023. The venue is located at 20 Inverness St, Camden Town, London NW1 7HJ in London. Get the directions and the map here.
Fri 19 Aug 2022, 22:00
Duo London, London
Sat 27 Aug 2022, 21:00
Duo London, London
Upcoming Events in Duo London
---
You can also be interested in...